Click HERE and Begin your journey today!
Tel: (863) 937-9319
Mobile:(863) 606-8199
Real World
Self-Defense,
For

Real People!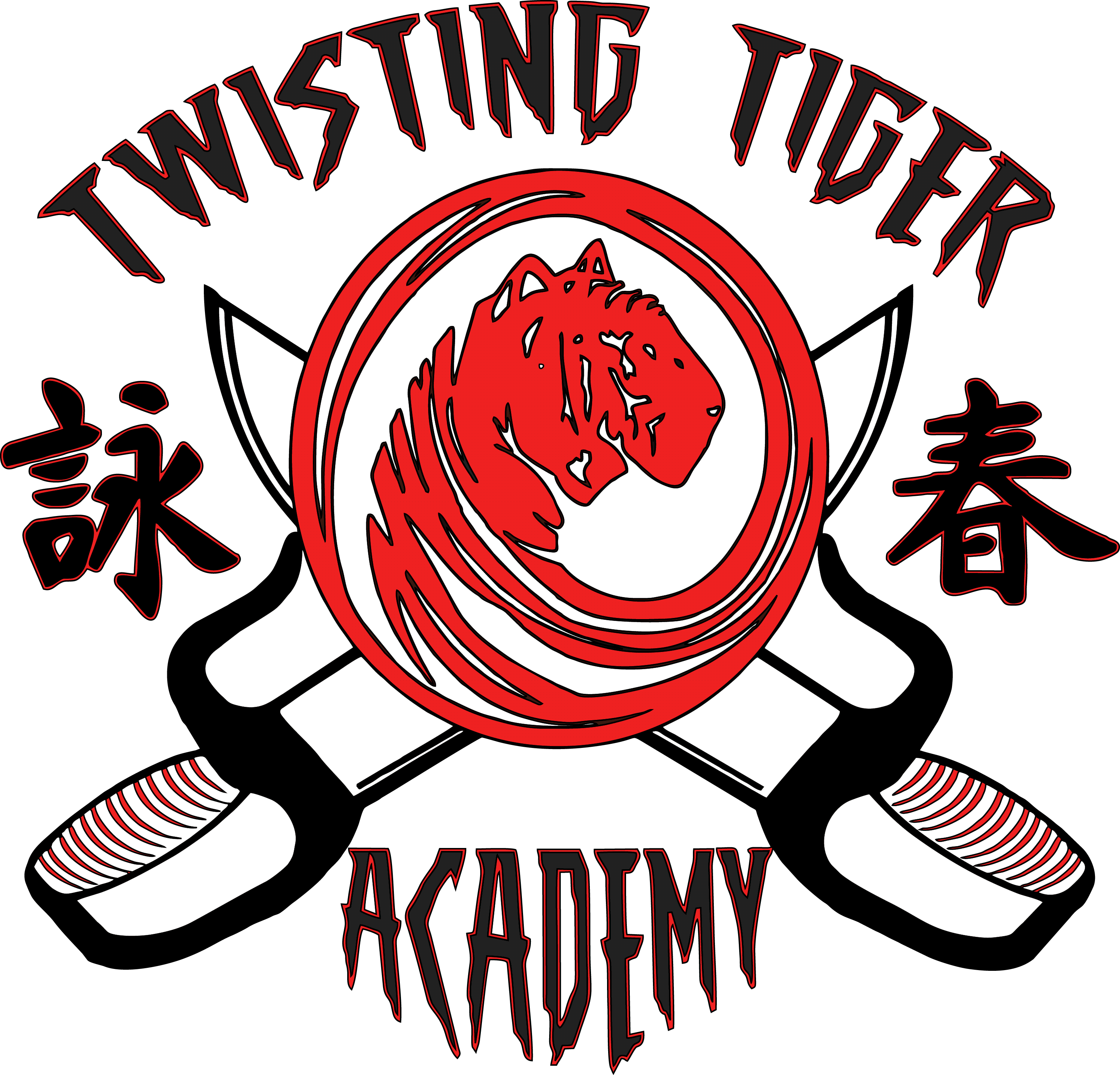 "The History of W

ing Chun

"
Ving Tsun (Wing Chun) was created at the Shaolin Monastery of Mt. Sung in Honan Province by a Buddhist Abbess named Ng Mui, During the Ching Dynasty (1662-1722), the Manchu government was afraid that the Shaolin Monastery was growing to powerful and out of fear they attacked the monastery. After thier failed attempts, the Manchu army finally succeeded in destroying monastery and some of the monks that were able to flee, so they scattered, among them was Ng Mui. While taking refuge at a Shaolin Temple on Mt. Tai Leung, where Ng Mui met Yim Wing Chun the daughter of a merchant in town. Yim Wing Chun attracted the attention of a local warlord, and in order to ward off the warlord, Yim Wing Chun asked Ng Mui for her tutelage. Ng Mui then began instructing her in Kung Fu. The system Ng Mui and Yim Wing Chun developed was a combination of the Snake and Crane styles with the focus on shorter, faster and more powerul movements and as time passed, this system of Kung Fu would become known as Wing Chun, after Ng Mui's first student.

Wong Wah Bo an actor in the chinese opera and well known Wing Chun practitioner(Some say was a disciple Leung Lan Kwai). During Wong Wah Bo's "Red Boat" tours he made friends with Leung Ye Tay, a river boat captain who used a long pole to push boats along the waterways. Leung Lan Kwai learned the Lok Dim Boon Kwan (six and a half pole) form Gee Shin(Said to be one of the elder monks said to have fleed the Shaolin monastery). Wang Wa Bo and Leung Ye Tay exchanged techniques, and togethe they were able to refined the pole techniques by applying the principles, centerline theories, economy of motion and chew ying (facing) of Wing chun.
​
Leung Ye Tai eventually passed on the Wing Chun system to Dr. Leung Jan of Fatsan(Southern China), Leung Jan was a pharmacist by occupation and an accomplished Wing Chun fighter, who brought the art out in to the open for the world to appreciate. Leung Jan passed his knowledge onto his sons, Leung Chun and Leung Bik as well as a young man by the name of Chan Wa Shun. Chan Wa Shun was reported to be of a more simpler background and had numerous opportunities to use his Wing Chun skills on the streets to servive. Chan Wa Shun took only 16 disciples, one of which being the 13 year old Ip Man.

Ip Man studied with Chan Wa Shun until Chan's death, but he himself didn't teach his Wing Chun to the public, he only taught his sons, but during World War II the Japanese invaded China and seized the Ip family estate at which point Ip Man moved his family to Hong Kong and began to teach Wing Chun for a living(The year was 1949). Ip Man had many famous students which include Bruce Lee (Lee Jun Fan), Wong Shun Leung, Hawkins Cheung, Tsui Sheung Tin, Moy Yat, etc. In 1970 Ip Man retired from teaching nd unfortunately Great Grand Master Ip Man passed away at the age of 72 shortly after in 1972.
The Ving Tsun Athletic Association was founded in Hong Kong by Ip Man in 1968 and to this day the memory of Ip Man is honored and his teaching passed on for future generations, so that he nor his family may ever be lost in history.

Ip Man's two sons, Ip Chun and Ip Ching have kept their father's legacy alive. Although Ip Chun and Ip Ching began training with their father at a young age, their progress was cut short when Ip Man moved to Hong Kong but shortly after Ip Ching moved to Hong Kong as well and once again resumed his Wing Chun training. Ip Ching retired in 1994 and he has been teaching Wing Chun full time ever since and continues to teach privately at his home and at the "Ip Man Ving Tsun Athletic Association" in Hong Kong to this day.
​
SIFU: SAM HING FAI CHAN studied Wing Chun under both Grand Masters Ip Chun and Ip Ching, with the majority of his studies under Great Grand Master Ip Ching and as member and certified instructor through the Hong Kong Ving Tsun Athletic Association, Master Chan was also a founding member and former director of the United States Ip Ching Ving Tsun Athletic Association. Sifu Chan has served as an interpreter on numerous occasions for Ip Ching's visits to the United States. Sifu Chan is also founding member and current director of the International Wing Chun Martial Art Association and is highly renown for his knowledge of Wing Chun Keun. Master Chan's Kwoon (Martial Art School) has been running strong in Grand Rapids, MI since 1976.
​
SIGUNG: STEVE LEE SWIFT studied Wing Chun under both Great Grand Masters Ip Chun and Ip Ching, he also studied under Wong Shun Leung and Simon Lau. He began to Pursue the fullest extent of Wing Chun training in 1977. Grandmaster Swift traveled back and forth from England to Hong Kong, while over seas he learned the complete Wing Chun system. Grandmaster Swift was the first United States citizen to be certified in Hong Kong as a senior instructor of the Ving Tsun Athletic Association, and In 1983 Grandmaster Swift founded the Steve Lee Swift International Martial Arts Academy and began developing the necessary fundamentals to organize and administer the highest quality Wing Chun School in the world; known as one of the world's fastest and most knowledgeable Wing Chun artists of our time, Grandmaster Steve Lee Swift would then pass the art on with the heart and caring that it takes to teach the intricate style properly. It was Ip Man's wish before he died that this be done.
​​
SIGUNG: SAMUEL KWOK was born in Hong Kong in 1948, the son of a Church Minister. His interest in the martial arts started at an early age, his first experience was in White Crane Kung Fu, under the guidance of his uncle Luk Chi Fu. His Wing Chun training first started in 1967 under Chan Wai Ling in Hong Kong.
In 1972 Samuel Kwok came to the UK to study psychiatric nursing and pursue a new life. Living in London then, he went to the Church of Reverend Kao, he told him about one of the members of the congregation, a Wing Chun teacher called Lee Sing, who started teaching Samuel Kwok in 1973.
In 1978 he returned to Hong Kong in hope to find the true source of Wing Chun. Samuel Kwok was introduced to Ip Chun by Lee Sing; who at the time was joining the Ip Man Martial Arts Association. It was during a second meeting with Ip Chun that he offered to teach Samuel Kwok the Wooden Dummy techniques, realizing that he was being given a great honour he accepted. At this time, Ip Chun was only teaching part time.
For the next few years Samuel Kwok had private tuition from Ip Chun, and after gaining Master level in Wing Chun, he opened his first school in Hong Kong. It was not long before his students began making a name for themselves at tournaments and demonstrations in the colony.
When returning to the UK in 1981, he was appointed chairman and senior overseas representative of the Ip Chun Martial Art Association by Grandmaster Ip Chun.
Having settled in the UK, Master Kwok started to teach Wing Chun privately but later he opened his first school after great demand from several martial arts enthusiasts. In his bid to promote Traditional Wing Chun and his Si-Fu, in 1981 Master Kwok held the first of many seminars in the UK for Grandmaster Ip Chun.
In 1991 Master Kwok invited both Grandmasters Ip Chun and Ip Ching to the UK, to held their first joint seminars across the country. This was the first visit to the UK by Grandmaster Ip Ching.
In 1994 Master Kwok returned to Hong Kong to study with Grandmaster Ip Ching. Also In 1994 Master Kwok and Master Steve Lee Swift from New York helped to organize some very successful seminars in America, taught by Grandmaster Ip Chun.
In 1995 once again Grandmaster Ip Ching was invited by Master Kwok to the UK, to conduct several seminars across the country, but this time he was accompanied by Grandmaster Chu Shong Tin, one of the first students in Hong Kong of the late Grandmaster Ip Man.
Also in 1995 the two famous brothers Grandmaster Ip Chun and Ip Ching visited Chicago to teach together for the first time in America. Again, this visit was arranged and assisted by Master Samuel Kwok.
The Samuel Kwok Wing Chun Martial Art Association has now grown to become one of the largest Kung Fu organizations in the country. With students in Europe, U.S.A., South Africa and Australia; it has now become international. Although Master Kwok has many students teaching for him, he has always remained faithful to true Wing Chun tradition and still teaches classes personally.
In 1998 Master Samuel Kwok received a BA honour from Manchester University for his lifetime achievement and promotion of Martial Arts. Today Master Kwok is constantly promoting Wing Chun across the world by conducting and organizing seminars, competitions, demonstrations, books, videos and helping the B.C.C.M.A. promote Chinese Martial Arts. He also helps to arrange tours and training in Hong Kong with Grandmaster Ip Ching for his students, showing that like himself he wants his students to benefit from this great master first hand.
SIFU: JIMMY R, MANFREDY began his the bulk of his earlier martial arts studies in Chang Quan (Long Fist) under Master Wang Zhi Chen in New York City (May he R.I.P.), he then went on to study Qin Na, Yang Tai Chi, Jow Ga, Jiu-jitsu, Aikido, Capoera and Tae Kwon Do with various other instructors before beginning his study of Wing Chun. Under Sifu Hing Fai Chan where he learned the complete traditional system of Wing Chun. Sifu Manfredy has since trained with a number of instructors in order to learn everything he could so he may provide his students with the best possible experience, one of which was under the world famous Grandmaster Steve Lee Swift where he learned the speed, accuracy and power needed to execute vast combinations in a short amount of time in order to defend yourself in lighting speeds.
Grandmaster Samuel Kwok is Sifu Manfredy's current and most notable teacher who has accepted Sifu Manfredy as one of his disciples trough the ancient tradition of the "Bai Si" (Tea Ceremony) and under his tutelage his skills and understanding of the art grew faster and greater then he could ever have expected. With the direct hands on guidance of all three of his teachers in putting together our curriculum here at the Twisting Tiger Academy, as well as providing periodic seminars in order to help Sifu Manfredy provide our students with the best training, traditional Wing Chun Keun has to offer.
​
Sifu Manfredy has traveled to Hong Kong Foushan (AKA - Fatsan) numerous time over his career in order to attain as much knowledge of the art as possible via training with the best in the world such as, Ip Chun & Ip Ching sons of Si-jo (Founder of lineage) Ip Man as well as Wong Hong Chung (known to his Friends as John) son of the famous student of Ip Man him Wong Sheung Leung (Known as the man with the talking hands) as well as countless other great instructors at the Ving Tsun Athletics Association in HK. Sifu Manfredy is currently passing down the knowledge he has gained from his elders (Sigung Ip Chun & Ip Ching, Sifu Chan, Sifu Swift and Sifu Kwok) in the art of traditional Wing Chun Keun, in order to preserve the teaching of all the Masters who have come before and pass it on like Great Grand Master Ip Man would have wanted.​